Day Trip to Aveiro
The town of Aveiro is a unique, and largely undiscovered, treasure along the northern Portuguese Coastline. Most guides refer to Aveiro as 'Portugal's Venice' but the comparison can be misleading and much of Aveiro's real charm is based on its diverse architectural heritage and natural wonders.
Surrounded by the stunning Silver Coastline, a lagoon and at the mouth of an estuary, Aveiro is a bold Art Nouveau and Romanesque construction, with man-made canals dissecting the town into quarters. The colourful Moliceiros that glide along the serene waters give a comical nod to the traditional Aveiro way of life and were originally unglamorous seaweed harvesting vessels.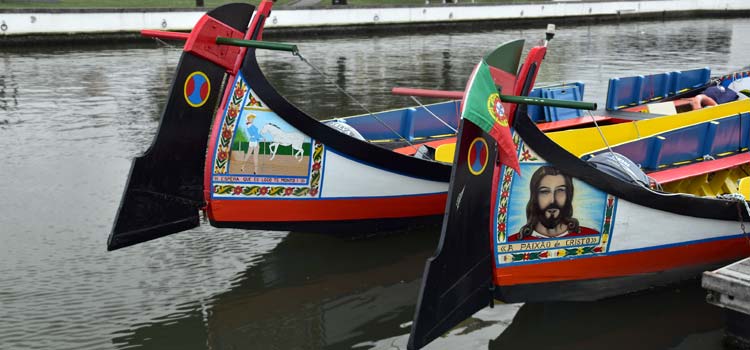 The pretty canals of Aveiro
Whilst tourists should not expect an immaculately preserved town, Aveiro is quirky destination ideal for tourists looking for a memorable day trip. Make sure to bring a camera and plan well in advance to make sure that the sights of this town are not missed. This guide will provide a suggested itinerary for a day trip to Aveiro, including; how to get there from Porto, top sights and unique experiences.
Below is an interactive map for a suggested day trip to Aveiro. The green section is the tour of the city, the yellow is the tour of Costa Nova, and the grey line is the route of the bus from Aveiro to Costa Nova.
Travel from Porto to Aveiro
Aveiro is located 75 km south of Porto and is accessible via a frequent train service that operates in between the two destinations. Trains depart almost hourly and with a journey time of up to 1 hour 15 minutes, it is recommended to bring something to read. Trains from Porto depart initially from São Bento Train Station, situated in the city centre, and then pass through Porto's Campanhã Train Station before heading south to Aveiro. To see the detailed train timetable please click here.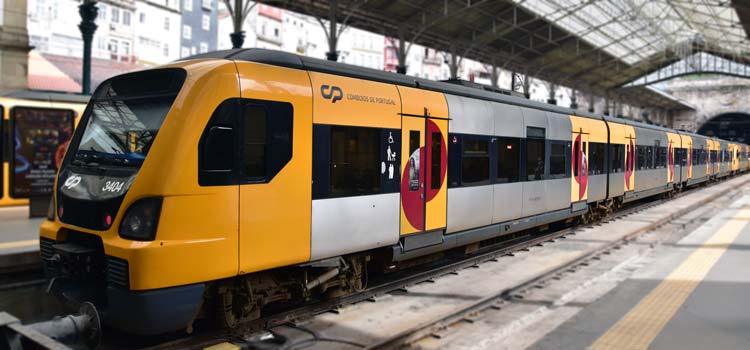 São Bento station, Porto
Aveiro's Train Station is located to the east of the town and a 10 minute walk along Avenida Lourenço Peixinho which leads to the central Rotunda das Pontes (central roundabout). On route make sure to pass by the old train station to marvel at the blue azulejos tile exterior, which tells a story of life in traditional Portugal.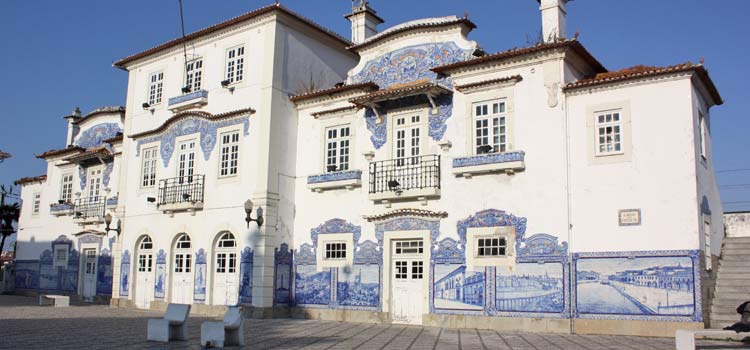 The old train station of Aveiro
Train tickets should be purchased before boarding the train and can be purchased at ticket machines or the ticket offices. An adult return ticket costs €6.80, under 5s are free and children under 12 get a 50% discount (tickets are loaded to a reusable Siga card. that has an initial cost of €0.50).
Exploring Aveiro
Aveiro has a plethora of interesting activities and sights for all tastes. There are also lots of exciting ways to tour the town, including; Tuk-Tuk cycle tours, Moliceiros, free bike hire and the Tuka-Tuka road train. The below one day itinerary simply lists some of the most popular sites but a full list can be viewed by clicking here.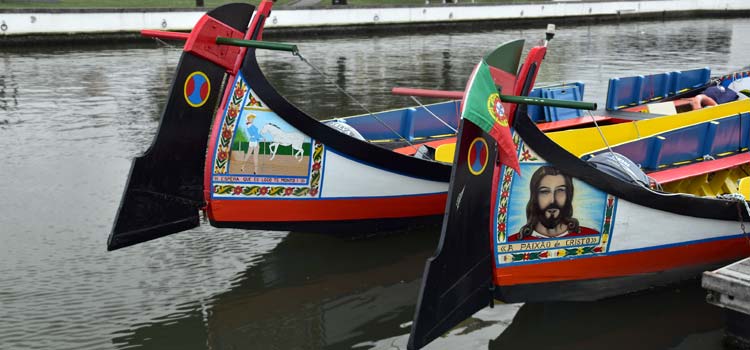 The colourful Moliceiros
Morning: Old Train station, Ria de Aveiro and Moliceiros boat tour
For visitors arriving by train, the old train station is a marvellous place to start a tour of Aveiro. This outside of iconic building is adorned with blue azulejos tiles that give admirers a portrait of life in 19th Century Aveiro. Keen tourists will note that many of the scenes depict Aveiro's cultural heritage; marine agriculture and salt production.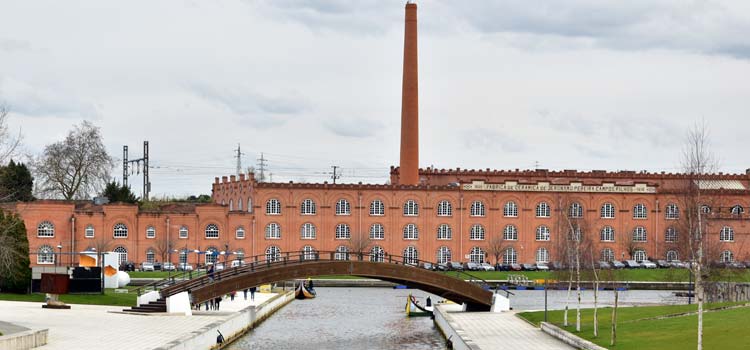 The Ria and Fonte Nova lagoon
From here, head into the town centre and walk along the traditional Ria de Aveiro with its Art Nouveau buildings, pleasant cafes and shops selling local delicacies.
After a good walk it should be impossible to resist taking a ride on one of the iconic Moliceiros; gondola style boats that are much more colourful than their Venetian counterparts and surprisingly inexpensive.
There are many companies jostling for tourists and it is worth shopping around for the best price, these range from €7- €10 for 30-45 minute ride.
Have you considered an organised tour to Aveiro?
How about an organised tour to Aveiro? An organised tour is great way to discover Aveiro, especially if you are based in Porto. The standard of tours in Portugal is very high, with knowledgeable and enthusiastic guides, and tours that are designed for modern tourists. An organised tours provides the opportunity to fit so much sightseeing into a single day, while removing the hassle of public transport.
We have worked with GetYourGuide for the previous five years, and some of their best tours of Aveiro include:
• Half-day tour of Aveiro from Porto with cruise on Moliceiro boat (€ 43)
• Full day tour Aveiro and the Arouca 516 - the World's Longest Suspension Footbridge (€ 110)
• Ful day to Aveiro and the Ílhavo coastline (including Costa Nova) (€ 85)
Lunch: The Forum or Fish Market Square (Praça do Peixe)
Aveiro is a foodie's paradise with lots of cuisine options to choose from. For visitors planning to stay on for the evening, which is highly recommended, it is worth just stopping for a brief bite to make the most of touring the sights.
For a refreshing contrast to traditional Aveiro head to the modernist Forum Shopping Centre, with its distinctive green spaces and stone facades which are harmonious with the historic centre. The centre is just across the river from Ria de Aveiro and can be walked to by following the canal (10 minute journey).
Here tourists can snack at a wide range of chain restaurants and local cafes.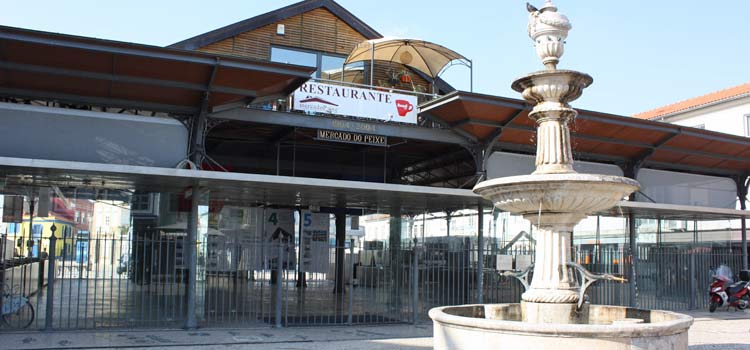 The Praça do Peixe market
For visitors planning to head back to Porto for dinner then it is highly recommended to go from the Moliceiro boat ride to the Fish Market Square (Praça do Peixe). Here tourists can select from a wide range of fresh seafood dishes, daring eaters should try the Eel, which is a local favourite. For more options and information on dining please click here.
Afternoon: Art Nouveau Museum, Museum Of Aveiro, Se Cathedral and the University
The Art Nouveau Museum (Museu De Arte Nova) is housed within a fine Art Nouveau building and is beautifully decorated with tiles, imposing carvings and iron-crafted gates. The museum details the origins of the Art Nouveau lifestyle, which started in the early 1900's and how it arrived in Aveiro. For those interested in seeing more of these iconic buildings, there is also an adjoining 45 town walk. The museum is open daily from open daily from 9:30 - 12:30 and then 14:00 - 18:00 (only 14:00-18:00 on weekends) and cost less than €2 to enter.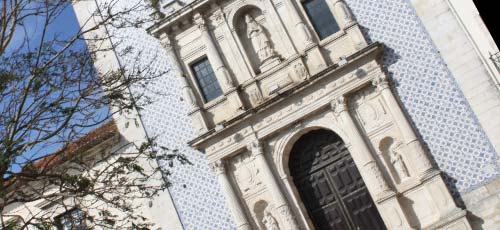 The Misericórdia chruch
Located on Av. Santa Joana near the Sé Cathedral, the Museum of Aveiro (Museu Santa Joana) is housed in the 15th Century Convent and has been enlarged with a new modern building that intertwines with the old baroque convent. Visitors can chose to look around the ground floor with its exuberantly crafted chapel, cloisters and tomb of Princess Saint Joana (daughter of the first king of Portugal) or walk around the upper floor with its permanent exhibitions. The museum is open 10:00 to 18:00 Tuesday to Sunday and entry costs €4 (children under 12 go free).Whilst in this area, it is then worth walking past the grand Se Cathedral and its Gothic architecture before either renting a free bike or tuk-tuk to head down the Aveiro Lagoon for sunset.
If staying for an evening meal: Dine at Fish Market Square (Praça do Peixe)
Aveiro is renowned for its fish delicacies and the best place to sample the local cuisine is at the lively traditional Fish Market Square (Praça do Peixe). Amongst these, Eel based dishes are one of the most popular with locals. There are three main dishes; Eel stew, fried Eels and Eel with escabeche sauce. Other specialities include; Cod and Lamprey. Meal prices can range between €10 and €30 per person and tourists will have no problem with translation as the menus are specified in Portuguese and English.