Where to Eat in Aveiro
Aveiro is a uniquely different Portuguese destination that historically grew due to its traditional fishing fleet and proximity to the ocean. This close connection to the water has strongly influenced the style of cooking in the region, which is predominately based around seafood. This guide will detail the best places to eat in Aveiro, where to eat on a budget and outline the local specialities that are worth sampling.
Fish Restaurants
Aveiro is renowned for its fish delicacies based on its historical marine agricultural heritage. Amongst these, Eel based dishes are one of the most popular with locals. There are three main dishes based on Eel; Eel stew, fried Eels and Eel with "escabeche" sauce.
Tourists should sample this delicacy in one of the restaurants within the Fish Market Square (Praça do Peixe). After tasting, fans of Eel meat can, even, pick up a locally tinned sample to take back home. Other seafood highlights include; Cod and Lamprey dishes all of which are widely sold in restaurants with the Fish Market square and the Rossio area.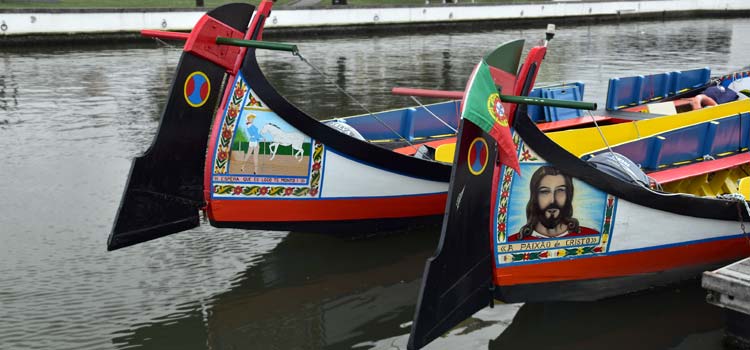 The colourful Moliceiros
For a fine dining experience try Salpoente, this is arguably the best meal in town with delicious seafood dishes beautifully presented. A full meal for two will range from €80 to €100 €. , Other great restaurants in which to enjoy the local seafood are Adamastor (upper level) La Cubata; O Batel and O Moliceiro. Meal prices can range from €10 to €30 per person and tourists will have no problem with translation as the menus are specified in Portuguese and English.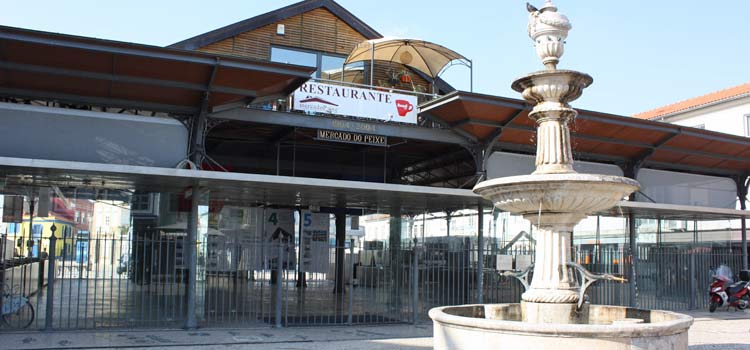 The Praça do Peixe market
Continental restaurants
Aside from seafood, Aveiro has a wide variety of other food options; from gourmet restaurants to pizzerias and fast-food eateries. For visitors looking for a special dining experience it is worth heading to Fusões. This restaurant serves excellent quality food, accompanied by the best Portuguese wines. It is a perfect spot for a special family dinner or romantic meal for two. For tourists looking for something more Italian, it is worth visiting La Mamaroma; an exceptional Italian-inspired restaurant that has great pizzas, pastas, and steaks. Prices range from €20 to €50 per person.
Budget dining
For those on a budget, who are looking for a great dining experience and Portuguese specialities there are still lots of options. Two top dining options are, Café Ramona; renowned for its traditional hamburgers and O Augusto; a restaurant that specialises in a distinctive local dish; Prego. A "prego" is an unusual tasting steak with chips and a fried egg. Meals at both restaurants range from €5 to €15 per person.
Budget dining
For those looking for a quick snack and drink, it's recommended to pay a visit to Cais Madeirense or Adamastor (the lower level serves good beer and simple snacks). Both establishments are located in the Fish Market Square (Praça do Peixe). Also, fast food chains and snack bars can be found on the Forum Aveiro shopping centre.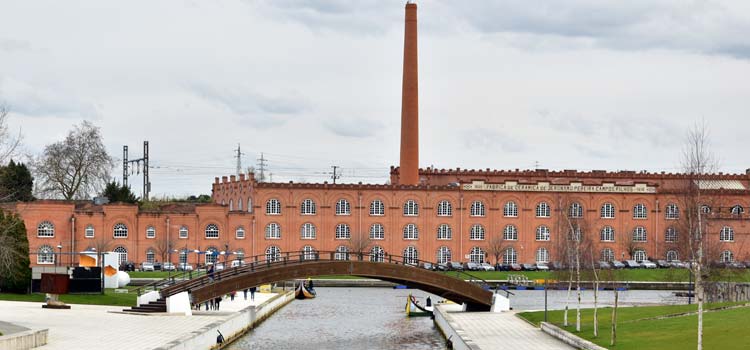 The Fonte Nova Lagoon
From McDonald's to Sushi, there's something for every taste. Visitors with a sweet tooth should head to Confeitaria Peixinho, the best pastry shop in town. Make sure to try the local desert speciality of Ovos Moles. Visitors can also easily get more than their daily quota of sweets for under €10. €15.