The Miradouro de Sao Leonardo de Galafura viewpoint
The Miradouro de Sao Leonardo de Galafura is the finest viewpoint of the Alto Douro region.
From the viewpoint are spectacular views over the Douro River and the surrounding hills, all covered by the vineyard terraces. At the 640m summit, there is a chapel dedicated to Saint Leonardo de Galafura, a tranquil picnic area and an excellent restaurant, the Restaurante Sao Leonardo.
If you have a car, the Miradouro de Sao Leonardo de Galafura is a worthy addition to your day trip, when visiting Peso da Régua, the Casa de Mateus, or driving along the Douro road (the N222).
Related articles: The Douro by the N222 road – The Douro by the Linha do Douro train line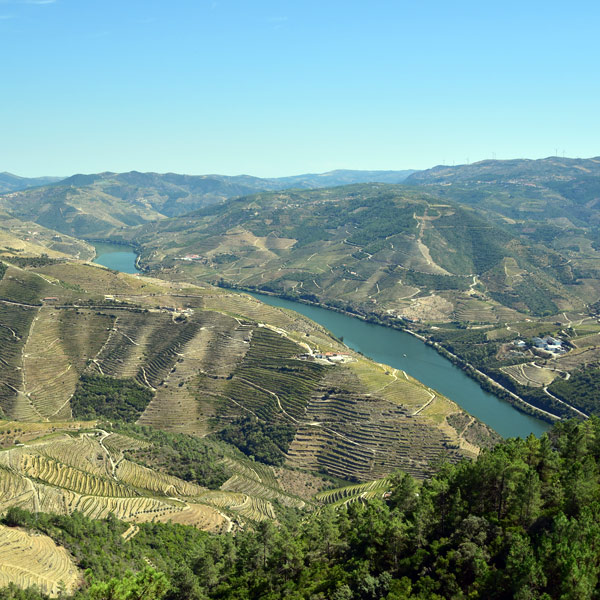 The stunning view from the Miradouro de Sao Leonardo de Galafura and the mighty Douro river far below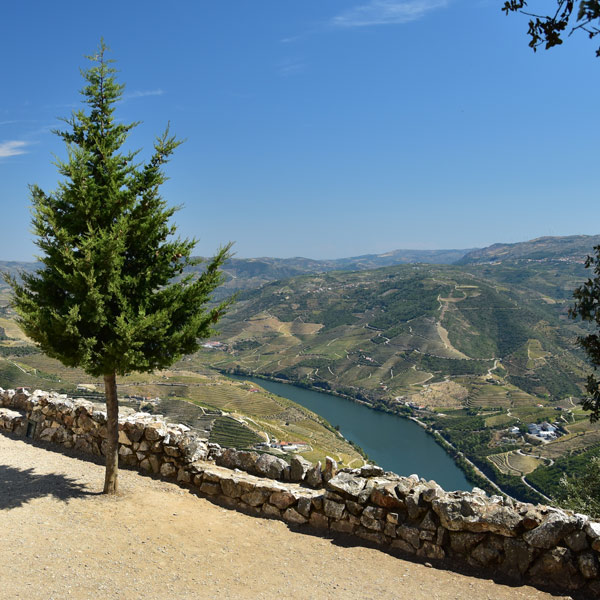 The Leonardo de Galafura viewpoint is one of these special places, which is so much better in real life than any photo found on the internet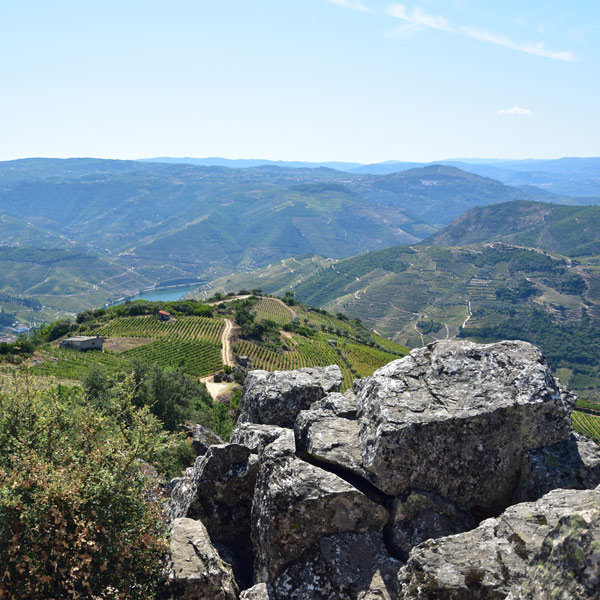 The vineyard terraces cover the hills to the west
Tourist practicalities for the Miradouro de Sao Leonardo de Galafura
The Miradouro de Sao Leonardo de Galafura is 18km (25min) drive from Peso da Régua or 20km (23min) from the Casa de Mateus.
The road to the viewpoint is fully tarmacked and safe, but there are some tight mountainous curves and the road is very narrow through the village of Pardieiro. At the end of the road is a large carpark (GPS: 41.174105, -7.671283), which does a loop around the picnic area. The viewpoint and chapel are at the southern side of the carpark, and there is no additional uphill hike to reach them.
The small and simplistic chapel dedicated to Leonardo de Galafura
If you wish to bring your own food, there are stone tables and benches, and this is a popular area with Portuguese families who come for picnics at the weekends.
The Restaurante Sao Leonardo is famed throughout the region for its rustic Portuguese dishes, and is surprisingly inexpensive considering the wonderous setting.
The two valleys seen from the viewpoint have been carved out by the Douro river (to the south) and the Rio Ceira (to the west). The Rio Ceira is a tributary of the Douro, and joins the main river at the base of the hill.
This location was an inspiration for the Portuguese writer, Miguel Torga, and quotes from his work are found on the ageing plaques.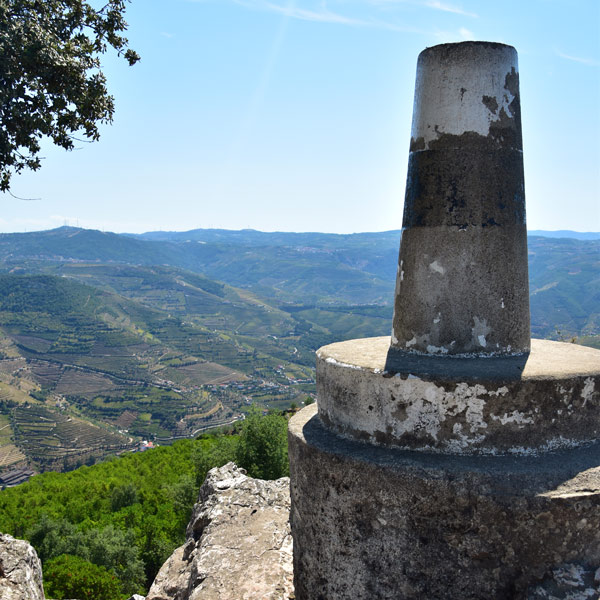 The stone marker denoting the highest point of the hill, at 640m